Fern Wealth Voyagers Pvt. Ltd. is a mutual fund distributor firm that delivers–Trusted, Customised & Strategic financial advice.
With a collective team experience of 70 man years in Financial advisory and client personal finance and wealth management services, we are here to assist you in Wealth creation & Long term Financial security.
Our Mission
"Advising people to help them change their financial lives and make them attain financial freedom at earliest possible stage of their life"
Our Values
Be Fiduciary
Client First
Unbiased Views and Consultations
Ensure Client Gets Best Experience & Services
Be part of Clients Wealth Creation journey at all the times
Our Approach
Assess your current financial health ,set up realistic future financial goals
Identify your risks that you hadn't thought of
Help you increase savings & cash flow
Develop a tailored, comprehensive plan to meet these financial goals
Efficiently integrate wealth accumulation–protection, Investment & Risk Management, Retirement Planning
Put plan into action & enable you to measure the progress of your goals
Provide on–going support for changing life events & goals.
Ensure you stay focused & achieve your goals & long term financial security.
Our Team
We strongly believe our core strength is our Expertise, Professionalism & commitment to our client.
Meet the Fern Wealth Voyagers Pvt. Ltd. Team: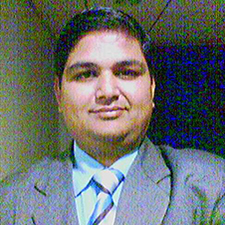 Manish Kr Pandey – Founder & CEO
manishkpandey@fernwealth.com
Total Experience in Personal Finance – 18 Years
Previous Organizations & Experience – IIFL, SBI Mutual Fund, Franklin Templeton Investment, Fidelity Investment (All Total 14 Years)
Expertise Area – Personal Finance, Financial Planning, Mutual Funds, Insurance, Goal Based Planning, Loans, Credit Management, Wealth Management, Investment & Retirement Planning, Tax Planning etc.
Education and Financial Certifications – MBA, Advanced Financial Goal Planning by AAFM, India, NISM certifications, NISM MF certifications, IRDA Certifications and NSE Certifications
Uday Suri – Co founder
uday@fernwealth.com
Total Experience in Personal Finance – 25 Years
Previous Organizations & Experience – Deutsche Bank, DSP Merrill Lynch Mutual Fund, Fidelity Investment MF, BNP Paribas MF, Tata MF
Expertise Area – Banking, Private Banking, Personal Finance, Financial Planning, Mutual Funds, Insurance, Goal Based Planning, Loans, Credit Management, Wealth Management, Investment & Retirement Planning, Tax Planning etc.
Education and Financial Certifications – MBA, NISM MF certifications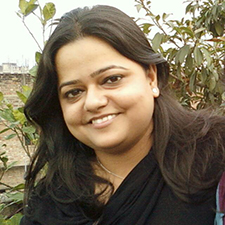 Priyadarshini Roy – Co founder
priyadarshini@fernwealth.com
Total Experience in Personal Finance – 12 Years
Previous Organizations & Experience – Standard Chartered Bank as an Investment Advisor (9 Years)
Expertise Area – Personal Finance, Financial Planning, Mutual Funds, Insurance, Goal Based Planning, Loans, Credit Management, Wealth Management, Investment & Retirement Planning, Tax Planning etc.
Education and Financial Certifications – BSc, NISM MF certifications and IRDA Certifications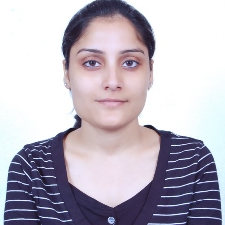 Nidhi Srivastava – Product, Content development and Client Experience
nidhi@fernwealth.com
Total Experience in Personal Finance – 12 Years
Previous Organizations & Experience – Tata Asset Management & Fidelity Fund Management Private Ltd.
Expertise Area – Mutual Funds & Personal Finance products
Education and Financial Certifications – Post Graduate –Master in Business Law, AMFI certified in Mutual Funds Advisors Module, NCFM–Capital Markets Module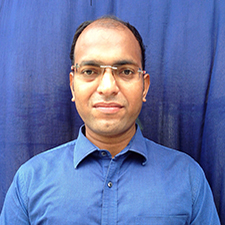 Shrikant Choudhary – Client Service & Business Operations
shrikant@fernwealth.com
Total Experience in Personal Finance – 4 Years
Previous Organizations & Experience – Star Health Insurance
Expertise Area – Client Servicing and office operations (Personal Finance)
Education and Financial Certifications – B. Com, IRDA certification